Pyrenesia (peer-uh-nee-juh)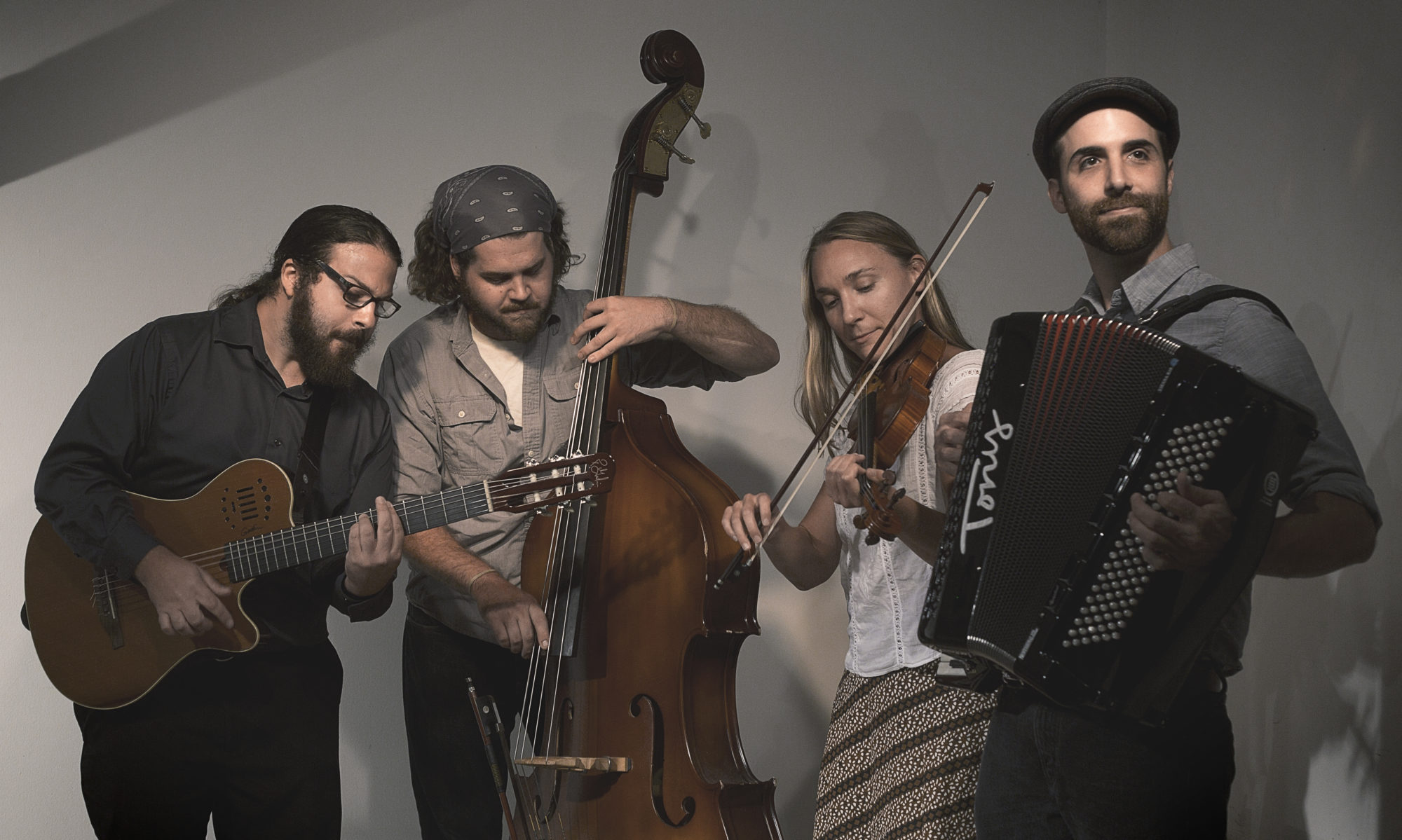 A dream-like trance discovered
Being swept up by a caravan
Traveling over mountains
Following the song
Lost in a cloud of melody.
"They've got an old-timey sound that is just funky enough to make it relevant in today's hipster music scene." ~ Lisa Rich/The Times
Formerly known as the River City Healers, Pyrenesia is a gypsy-swing-jazz-folk quartet based in the beautiful river town Lambertville, NJ. Combining original compositions with the Django Reinhardt tradition of gypsy jazz, Eastern European and klezmer melodies, and anything else that swings, Pyrenesia delivers a foot-stomping, dress-swirling, hand-clapping experience to lift spirits and transport listeners to a musical landscape as vast as the Pyrenees mountains are high.